New FICM Dean and Vice Dean
The Faculty of Intensive Care Medicine is delighted to announce that Dr Daniele Bryden has been elected as the new FICM Dean. We are further pleased to announce that Dr Jack Parry-Jones has been elected as the new FICM Vice Dean. After an open call for nominations from Elected Board members, both stood unopposed.
Terms of office will start in October 2022 when the current Dean, Dr Alison Pittard OBE, will step down. Until then, Danny and Jack will continue in their roles as Vice Dean and CRW Chair respectively. Please click below for Danny and Jack's election statements.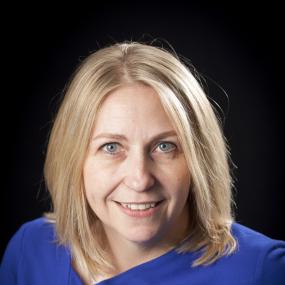 Dr Daniele Bryden
Danny has been a Consultant in Intensive Care Medicine at Sheffield Teaching Hospitals and Honorary Senior Lecturer at the University of Sheffield since 2001 and have previously been Lead Regional Advisor for the Faculty and Chair of the Careers, Workforce and Recruitment Committee as well as a member of the Legal and Ethical Policy Unit. She has served as FICM Vice Dean since 2019.
Danny says: "I hope to work with your support and engagement, to build on the respect ICM has as an indispensable medical specialty and in an uncertain time, focus on what is needed to create a stronger future for ourselves and our patients.
As Dean, I will aim at all times to be an authentic, compassionate and collaborative face of the Faculty and profession."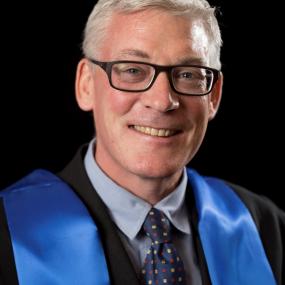 Dr Jack Parry-Jones
Jack has a postgraduate training background in medicine, anaesthesia and Intensive Care Medicine. Having been a London undergraduate, he then completed training programmes in London and Bristol. He moved from London to South Wales in 2003 and has worked solely as a consultant Intensivist ever since. He has been the lead ICM clinician in Aneurin Bevan University Health Board and Cardiff and Vale University Health Boar, as well as Lead Clinician for the South Wales Critical Care and Trauma Network.
Jack has an interest in education and was an examiner for the EDIC from 2004-2012, and an examiner for DICM and then FFICM from 2012-2018. He is currently Chair for Careers, Recruitment & Workforce having previously been Workforce Lead.
Jack says: "We face an uncertain future including climate change; we all need to put our own and our environment's sustainability at the forefront of all our work and home lives. As the Faculty we are looking outward to other countries' ICM services for best practice and looking inward, we need to continue to focus on the ICM team's recruitment and retention particularly through education."
Our current Dean, Dr Alison Pittard OBE, says the following: "I am delighted that Danny and Jack will be taking the Faculty forward as the new Dean and Vice Dean. Both have done exemplary work for the Faculty in the past and I know they care deeply about the future of our specialty and the multidisciplinary teams that work amazingly hard to deliver intensive care across the UK. I wish both of them, and our current and new Board members, every success."
Candidates' election statements
"As Dean I would work with you to further the Faculty's strategic aims as we develop towards the professional maturity and independence the profession and our patients require to meet their needs.
My background is in training, workforce and wider professional standards and as a leader and a person, I aim to be authentic, collaborative and compassionate.
The pandemic has put us in the spotlight: we have reacted rapidly and robustly to the tsunami of challenges, thereby building greater credibility for ICM and FICM. I want to engage our workforce, including doctors in training, to fully invest in that long term vision for our service and specialty. As Dean, I'd look to provide front foot leadership, seeking to build trust in and loyalty to FICM, so that we can deliver those aims. I'd lead us to broker and develop partnerships where they currently don't exist and aim to strengthen those that do.
As FICM Board, at an uncertain time, we seek to birth a stronger future for our specialty and the patients we care for. I am committed to this future, and if elected Dean would support you and inspire others to help us build it."
"It would be my pleasure, if elected, to serve as Vice Dean. If appointed, I would be working very closely with the Dean, Board and secretariat; with whom I have good working relations having been Faculty lead for Workforce and then chair of Careers, Recruitment and Workforce.
I have worked as an ICM consultant in small and large DGHs, as well as large tertiary units; as such I have personal experience of many of the challenges we face across the UK.
I believe the key present roles of the Faculty Board are: to expand our ICM medical workforce, to reassure the public and colleagues that our specialty has in-place the right structures to develop the best future ICM medical workforce, to better support with structures and processes those taking other routes to specialty status, to ensure a level playing field without discrimination, to look outward to other countries ICM services, and to help support our workforces' mental and physical health across their careers.

We face an uncertain future including climate change and we need to put our own sustainability and our environments at the forefront of all our work and home lives."