Meet the Pharmacy Sub-Committee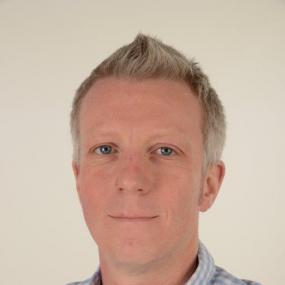 Greg Barton
Chair
"I qualified from the University of Manchester in 1998 and since 2004 have been the Specialist Pharmacist in Critical Care and Burns at Whiston Hospital, part of St Helens and Knowsley Teaching Hospitals NHS Trust. I have been a pharmacist prescriber since 2007 and have a specific interest in education and training, safe prescribing and, at a UK level, workforce development. I am also passionate about research, as well as recently completing my MPhil examining the role of different administration methods of antibiotics in septic patients, I am Principal Investigator in my Trust for a number of studies including BLING III and RECOVERY. My interest in safe prescribing has led me to be actively involved in the online injectable medicines guide known as Medusa and I sit on the advisory board. I currently Chair the United Kingdom Clinical Pharmacy Association (UKCPA) Critical Care Group. We provide a number of educational masterclasses a year currently just for pharmacists but hoping to open these up to the wider MDT. I am an accredited tutor at Liverpool John Moores University teaching both undergraduate and postgraduate pharmacists about critical care
My three young children (and dog) keep me on my toes outside of work. In my free time I like to cycle, garden, walk, bird watch, play guitar and read. The diversity of interests in my personal life helps to keep my work and home life balanced."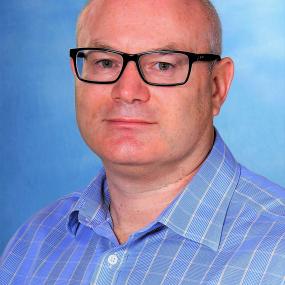 Richard Bourne
Deputy Chair
"I've been a Consultant Pharmacist in Critical Care in Sheffield Teaching Hospitals NHSFT since 2009. I began to specialise in critical care pharmacy in 1997, originally in Newcastle and then moving to Sheffield. I completed my PhD in 2009 at the University of Sheffield. I'm an Honorary Senior Clinical Lecturer at the University of Sheffield (Medicine) and University of Manchester (Pharmacy). Currently, I'm developing my clinical-academic skills as a HEE/NIHR ICA Programme Clinical Lecturer.
Until recently, I was the Pharmacy Lead on the NHS England Adult Critical Care Clinical Reference Group and Committee member of the United Kingdom Clinical Pharmacy Association Critical Care Pharmacy Group.
I'm passionate about developing the standards and level of practice of critical care pharmacists locally and nationally. I believe clinical pharmacists, with the right education and training, can positively impact on the safety and quality of care multiprofessional teams provide to the critically ill patient.
Outside of work, I enjoy rugby, Taekwondo and Judo. Although, these days it's more about watching, rather than any actual doing."
Dereck Gondongwe
Lead Pharmacist, Education & Senior Clinical Pharmacist, Critical Care at University College London Hospitals NHS Foundation Trust
"After graduating from the University of East Anglia, I started my pharmacy career at Guy's and St Thomas' NHS Foundation Trust in 2007 before moving to the University College London Hospitals as a band 6 rotational pharmacist. I caught the critical care medicine bug after completing a therapeutic review on the use of Glucose-Insulin-Potassium Infusions used in a management of cardiogenic shock. In 2015, I was conferred a Doctor of Philosophy degree by the University College London School of Pharmacy after researching the utility of a commercially available electronic tongue in assessing taste of drugs and pharmaceutical formulations. In clinical practice, I have held a number of critical care jobs since 2013 and I am currently the lead pharmacist for education (0.5WTE) and senior critical care pharmacist (0.5WTE) at UCLH. In this position, my focus is post foundation development of pharmacists both within critical care medicine and the wider pharmacist secondary care community. I was lucky to be appointed to the FICM pharmacy sub-committee with support from both the pharmacy and critical care departments at UCLH with a view to work collaboratively with other colleagues nationally to further develop advanced and mastery pharmacy practice in critical care.
Outside my job, my friends Sauvignon blanc and /or Riesling usually accompany my many food inspired international trips, the more exotic the better! I also enjoy rigorous exercise and I'm currently undertaking calisthenics training."
On Twitter I'm DrDereckG.
Register of Interest
Seconded (0.25WTE) to London Transformation and Learning Collaborative (LTLC – a NHSE &I and HEE initiative) as Pharmacy Lead for Curriculum development and Content Curation.

No paid links with industry or other groups
Emma Taylor
Advanced Specialist Pharmacist in Critical Care at University Hospitals of North Midlands NHS Trust
"I studied for a Masters in Pharmacy at the University of Nottingham and graduated in 2012. I completed my training year in hospital in 2013 and worked as a rotational Band 6 and 7 pharmacist at Stockport NHS Foundation Trust. In 2019, I chose to specialise in general critical care, and moved to the Royal Stoke Hospital as an 8a Advanced Specialist Pharmacist in Critical Care. I am also the department's prescribing lead for pharmacist independent prescribers, with a keen interest in education & training - supporting both junior and trainee pharmacists, and pharmacy and medicine undergraduate students. I am lucky enough to work with some excellent consultants, ACCPs and nurses on my critical care unit, who have all been welcoming and supportive since I joined the team in 2019. I have been supported by my line manager and chief pharmacist to join the FICM Pharmacy Sub-Committee (PSC) this year. As a member of the PSC, I am committed to the progression and development of critical care pharmacists throughout the UK. You can often find me sharing my views on Twitter @mrs_emma_taylor."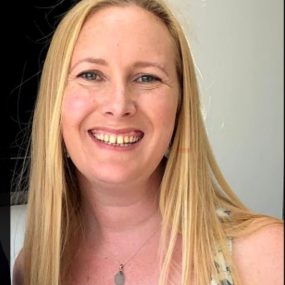 Lorraine Moore
Lead Pharmacist for Critical Care & Anaesthesia at the Royal Cornwall Hospitals NHS Trust
"I graduated from the University of Portsmouth in 2004 and completed my pre-registration year at Royal Berkshire & Battle Hospitals, before moving to Cornwall in 2005 as a band 6 rotational pharmacist. Critical care has always been my key focus and in 2007, I took a band 7 role in critical & peri-operative care. Since that time, I have developed my skills with a number of different clinical roles whilst always maintaining a link to critical care. I have been the Lead Pharmacist in Critical Care, Anaesthesia & Theatres at the Royal Cornwall Hospital since 2016 and am fully embedded into our fantastic team. I take an active role in education both locally and regionally: I teach within the Peninsula medical school as well as for the Universities of Bath, Exeter and Plymouth. I am a pre-registration tutor and have mentored many students through the clinical diploma. I strive to promote our profession to the wider healthcare teams so our unique expert knowledge is best utilised for individualised patient care. I am honoured to join the FICM pharmacy sub-committee and have the full backing of my critical care & pharmacy department to develop and support the needs of critical care pharmacists across the UK.
You can find me on Twitter @LorriAnne1980"