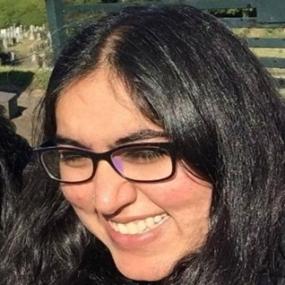 Mishti Oberoi
Dual Emergency Medicine and Intensive Care Medicine trainee
Mishti is a dual Emergency Medicine and Intensive Care Medicine trainee based in Yorkshire and Humber. She is the dual trainee lead for Yorkshire Society of Emergency Medicine, the lead for the Journal Article reviews team of the Cailtec initiative and one of the national trainee representatives on the Women In Intensive Care Medicine, sub-committee of the Faculty of Intensive Care Medicine. Her passions in life are travelling, food, reading, singing karaoke (badly!) and attending music concerts.
Absolutely no one prepares you for the first time you are "running the department" out of hours, when juggling beds, resource allocation and prioritisation, and supervision of juniors becomes your role. The step up from core trainee to registrar/higher senior trainee can be challenging and daunting for most people.
By the time one is finishing core training in an acute speciality, we have all usually led or at least been a part of a cardiac arrest call and feel familiar with looking after acutely unwell patients. It is not necessarily the lack of clinical skills or technical knowledge but lack of exposure to the senior decision maker role that makes the transition feel unsettling.
I remember the stifling feeling of being in charge of a heaving emergency department as a new registrar and the paralysing fear it brought with it; there were trolleys everywhere in my department, the bed manager and patient flow co-ordinator wanted my attention, there was a box full of patient cards waiting to be seen, there were 3 resus calls coming in, in the next 5 minutes and I had a relatively junior team on with me. I put my game face on, took a deep breath and coped. That night went by and so did many others. Over time, I developed experience and developed my own way to manage and lead a chaotic department. Having done Emergency Medicine as a registrar armed me with a set of skills which I brought to my Intensive Care Medicine training.
Some of the practical things I picked up from consultants and colleagues were:
Importance of a team huddle and handover for getting to know the sickest patients in the department and the skill mix of your team
Communication with the senior nursing team and the bed managers (it is always a team effort!)
A few quick catch up huddles through the shift to make sure resource allocation and prioritisation of tasks is appropriate
Knowing the speciality skills outside your department that can be a resource (again, it is a team effort!)
Escalating appropriately to the consultant (phone a friend when things are overwhelming or going wrong!)
Taking a break. It is very important to take care of yourself in order to take care of your patients safely.
Being a registrar also makes you examine the qualities involved in being a leader more closely. Leadership is an interesting concept and I am by no means an expert. I can safely say what I do know is that there are many different types of leaders and as a senior trainee growing into the role, one of the biggest areas of growth is developing a good leadership style. It is important for me to acknowledge here, that we all have subconscious biases of what a leader looks and sounds like, these are important to recognise so we keep our NHS an inclusive organisation that rewards it's staff for skill and hard work. There is increasing recognition of the fact that trainees may not feel empowered stepping into a more senior role and there are now a multitude of leadership courses both at the local and national level.
One of the other things that happens as one gets more senior in training is the amount of work outside of basic clinical work seems to multiply manifold. Whether that be exams, other teaching roles, management roles, research projects, QI projects, presentation at conferences, gaining points for one's CV and portfolio; there seems to be a plethora of things that want to eat into your personal time. It is almost too easy to get drawn into the web of extra responsibilities. I am just learning how to say "no, thank you" and I must say I am not even close to mastering the art. There is also thankfully more emphasis on protecting one's mental health and on trainee wellbeing. There is more awareness and resources out there. It is just as important to protect one's personal life as it is to do well in training!
It is a big jump up from being a junior trainee to being a registrar, and it is important to recognise this and prepare for it. It is also equally important to know that there is support out there; talk to consultants, talk to colleagues, go on courses, do not be afraid to phone a friend and know that there is always help available. We all go through the transition phase, it is just about making it as smooth as possible; so if you are a trainer reading this, support your trainees and if you are a trainee, enjoy the process!