Dr Alison Pittard
Dean
Alison has been a Consultant in Anaesthesia and Intensive Care Medicine in Leeds since 1997 and was awarded an MD in 1998. Her early years were spent first as Intercollegiate Board Tutor followed by Regional Advisor for West Yorkshire. She became an examiner for the FRCA and DICM in 2006, chairing the Final FRCA MCQ subgroup between 2014 and 2016. In 2008 Alison was elected Lead RA and became Associate Postgraduate Dean, Yorkshire and Humber Deanery the following year. As Lead RA she was co-opted onto the newly formed FICM Board in 2010 and was instrumental in developing the single CCT curriculum, recruitment process and selection tools and the written paper for the new FFICM exam, for which she continues to examine. In 2012, Alison became a FICM Board member in its first election and the following year took over as Chair of the Training and Assessment Committee, a role she relinquished in 2016 on becoming Vice Dean. She has played an integral role in the Faculty's "Critical Futures" initiative including chairing the Enhanced Care Working Party and promoting other work streams. Most recently, Alison has been developing international links, which she plans to formalise during FICM's 10th anniversary year.
Outside of medicine Alison is a proud mother of 2 girls, studying Computer Science and Veterinary Medicine. She plays piano, runs for pleasure, enjoys singing and ensures she has at least one sun and one ski holiday a year.

Register of Interests:
No competing interests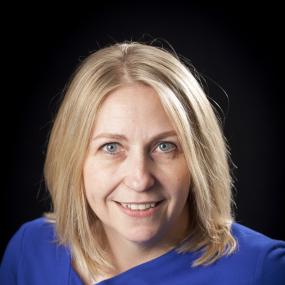 Dr Daniele Bryden
Vice Dean
I've been a Consultant in Intensive Care Medicine at Sheffield Teaching Hospitals and Honorary Senior Lecturer at the University of Sheffield since 2001 and have previously been Lead Regional Advisor for the Faculty and Chair of the Careers, Workforce and Recruitment Committee as well as a member of the Legal and Ethical Policy Unit. I also have a qualifying law degree and a Masters in Medical Law which have helped to develop my interest in professionalism, decision making and assessment. I believe strongly in supporting and training those working within our critical care units to deliver holistic patient care and have previously worked as an Assessment and Intervention Advisor for NHS Resolution, an APD for HEE Yorkshire and Humber and National Critical Care Tutor for the Royal College of Surgeons.
Register of Interests:
No paid links with industry or other groups
GMC Associate
Research interests are professionalism, and clinical decision making particularly for the frail and elderly.
Editorial Board Member BJA Education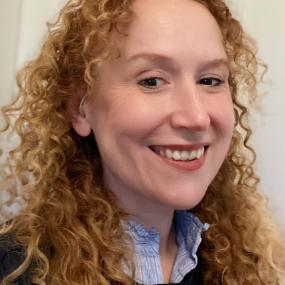 Dr Monika Beatty
FICM Board Member
I've been a consultant in full-time Critical Care, at the Royal Infirmary of Edinburgh since 2007. From the moment I took up my consultant post, improving the quality of ICM training and education has been a key priority of mine, progressing from Faculty Tutor, to Lead ICM RA for Scotland. I'm also a FFICM examiner and member of the SOE examiners' group.
As Lead RA for Scotland, I have been in the privileged position of working with the SICS, the Scottish Critical Care Delivery Group, FICM and other stakeholders to increase the profile of ICM as a specialty in Scotland, secure dedicated funding for the ICM training programme and achieve a significant increase in ICM trainee numbers, within the Scottish Deanery. I'm keen to develop this work further, on a more UK-wide basis, in my new role. I have also represented the specialty in co-opted and ex officio roles, on the FICM TAQ and FICM CRW committees, SICS Council and RCoA Scottish Board.
I am an appointed member of the FICM Legal and Ethical Policy Unit and hold an MA in Health Care Ethics in Law. I'm particularly interested in treatment escalation decision making, end of life care and capacity law, as it applies to all four UK nations. One of my ongoing priorities, is to educate and train critical care health care workers in this field, stimulate ethical analysis and debate and ensure a patient-centred approach, to decision making.
I'm delighted and extremely honoured to have been elected to the FICM Board. I am very grateful for the opportunity to support the development of our specialty and will do my very best, to represent the views of the electorate.
Register of Interests:
No competing interests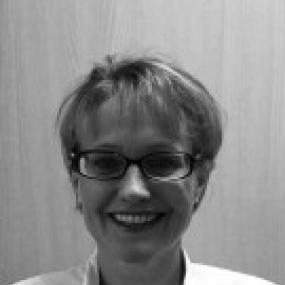 Dr Sarah Clarke
FICM Board Member
Following Medical School in Birmingham, Sarah trained in Anaesthesia & Intensive Care Medicine in the Midlands and East Anglia. She then worked as a Consultant in New Zealand before taking up her Anaesthesia & Intensive Care Consultant post with East Lancashire Hospitals NHS Trust in 2002, with interests in Hepato-Biliary Anaesthesia and nutrition. Following Faculty Tutor, RA for the North West & Deputy Lead RA roles, she is now Lead RA: trainee & trainer education and support is her passion. She also sits on the Curriculum Re-write Group, FICMTAQ, CESR Equivalence Committee, and is an FFICM examiner. She recently contributed to the Critical Foundations document, a framework for Foundation Doctors in Intensive Care Medicine. Research interests include several expeditions to high altitude to study the physiology of hypoxia.
To address the work/life balance she is a wife, mother to 3, netball & rugby fan, enjoys cycling, running and the outdoors in general.
Register of Interests:
No competing interests.
Dr Jeremy Cordingley
FICM Board Member
Jeremy Cordingley qualified from Charing Cross and Westminster Medical School in 1986. He trained in cardiothoracic anaesthesia and intensive care medicine in London and was appointed as a consultant at the Royal Brompton Hospital, London in 2000. In 2016, he moved to Perioperative Medicine at St Bartholomew's Hospital, London, where he is lead for critical care. His main clinical interests are cardiothoracic critical care and extracorporeal cardiovascular and respiratory support.
He is a current FFICM examiner and lead for the OSCE examination. He serves on the FICM Equivalence Committee providing advice to the GMC on applications for recognition of specialist training. He is a member of the NHSE Adult Critical Care Clinical Reference Group and was Chair of the North West London Critical Care Network (2014-16).
Register of Interests:
No competing interests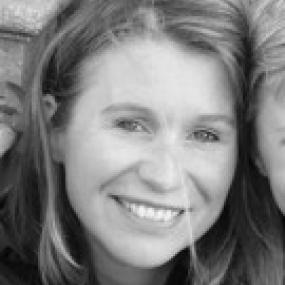 Dr Catriona Felderhof
FICM Board Member & Trainee Representative
I graduated from The University of Dundee in 2004 and moved west to Glasgow the following year in order to undertake my surgical training. After a couple of years I realised I would much rather become an anaesthetist and intensivist so I jumped ship and I have never looked back. I moved to working on a less than full time basis in 2011 to complete the latter half of my specialty training as I have combined training with having a family of 3 boys, this has been challenging but also immensely enjoyable. My experience in training on both a FT and LTFT basis, with a multitude of commitments both in and out of work, means that I've gained a broad experience of the difficulties trainees can face. I am committed to putting this knowledge to good use and I want to help make training in ICM the best possible experience.
In any spare time that I have, I love to take the family out to enjoy the stunning Scottish scenery by dragging them up a hill or out for a walk, I like to try and remind myself how to play the violin and since completing my exams I've rediscovered my passion for non-work related reading. I also like to return to my Brummie roots by visiting family and friends on a regular basis (Covid allowing) in Bournville.
Register of Interests:
No competing interests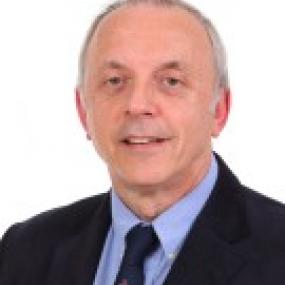 Prof Lui Forni
FICM Board Member
Lui Forni is Professor and Consultant in intensive care at Royal Surrey County Hospital NHS Foundation Trust. Originally a physical chemist, Professor Forni subsequently trained at St George's Hospital Medical School before commencing medical training at the London Postgraduate Medical Schools. Registrar Training was at St Thomas' followed by ICU and Nephrology training at St Thomas' and St George's. He was a consultant Intensivist/Nephrologist at the Western Sussex Hospitals Trust for over 10 years before moving to his current post as Professor of Intensive Care Medicine at the Royal Surrey County Hospital NHS Foundation Trust. Research interests include pre-operative assessment of high risk surgical candidates, renal replacement therapy, diagnosis, pathophysiology and treatment of acute kidney injury and predictive modeling in acute medical admissions. He has been an advisor for NCEPOD and was a founder member of the ESICM AKI group being elected chair of the section in 2013. He lectures nationally and internationally and has published widely. When not at work he is to be found trying to sail whilst bemoaning the performances of Tottenham Hotspur.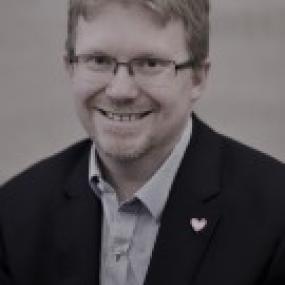 Dr Dale Gardiner
FICM Board Member
I was born and raised in Australia – G'day. After completing my medical training at the University of Queensland, I commenced work in 1994 at Rockhampton Base Hospital, which was staffed predominantly by UK graduates. Little did I expect the way this first job would alter my life. Clearly influenced, I took an 18-month role in anaesthesia in the UK at Leicester and it was during this time I had my first taste of intensive care. After a 6-month travelling sojourn I started anaesthesia registrar training back in Australia at Cairns Base Hospital. It was here I met my UK wife to be. After completing my anaesthesia training (with as many ICU rotations as I could get) we moved to the UK in 2002. After a brief spell back in Australia to sit the Australian ICU exam, I took up a consultant role in Anaesthesia and Intensive Care in Nottingham in 2005. Since 2011 my clinical commitments have been entirely intensive care.
The two interests which have fuelled my non-clinical roles are teaching and ethics.
After becoming a consultant, I ran the regional ICM education for ten years and founded the multidisciplinary deceased donation local simulation day in Nottingham. I developed this teaching day into the deceased donation course for intensive care trainees run by NHS Blood and Transplant. I thoroughly enjoy lecturing and have made it a big part of what I do non-clinically. My metabolic acidosis talk on YouTube is said to be a local ICU favourite.
In 2009 I became the local Clinical Lead for Organ Donation in Nottingham and then in 2011 the Midlands Regional Lead. This led to my subsequent appointment as the UK Deputy National Lead for NHS Blood and Transplant in 2013 which became the National Lead role in 2018. One of my proudest achievements has been to help found and continue to support the posthumous Order of St John Award for Organ Donation which has been given to over 5,800 UK donors and their families.
I served for four years as a member of the UK Donation Ethics Committee until its closure in 2016 and I am the current Chair of Nottingham's Ethics of Clinical Practice Committee.
I publish extensively, particularly on the diagnosis of death, deceased organ donation and medical ethics.
Register of Interests:
No paid links with industry or other groups
Seconded role as National Clinical Lead for Organ Donation, NHS Blood and Transplant
Chair, National Organ Donation Committee
Chair, Nottingham University Hospitals NHS Trust's Ethics of Clinical Practice Committee
Chair, deceased donation working group for ELPAT, as part of the European Society for Organ Transplantation
Honorary (Consultant) Assistant Professor University of Nottingham, School of Medicine
Dr Peter Macnaughton
FICM Board Member
Dr Peter Macnaughton has been a consultant in Intensive Care Medicine at Derriford Hospital, Plymouth since 1995. He qualified from Westminster Medical School, in 1982. He completed an MD at the National Heart and Lung Institute in 1991 and continues to have an academic interest in applied respiratory physiology and ventilatory support.
He was Clinical Director for the critical care service in Plymouth from 1995 until 2013. He is the Patient Safety Lead for his Trust, an examiner for the FFICM and a past member of the ICS council. He is an editorial board member of CEACCP.
Dr Macnaughton is the current Chair of the Faculty's Professional Affairs and Safety Committee.
Outside of intensive care, his passion is for long distance triathlons having successfully completed 15 Iron Man races.
Register of Interests:
No competing interests.
General and neuro-intensive care medicine
Patient safety and learning from adverse incidents
Point of care ultrasound including focused echo and lung ultrasound
Use of simulation in training
Vascular access
Dr Jack Parry-Jones
FICM Board member
I have a background in Medicine, Anaesthesia and Intensive Care Medicine and was a London undergraduate and then trained predominantly in London and Bristol. I worked initially as an Intensive Care and Anaesthesia consultant at the University College London Hospital for a year before taking up a consultant intensivist post in Cardiff for 4 years, where I had experience as a resident consultant, before moving to the Royal Gwent Hospital as a consultant intensivist in 2009.
I was appointed Lead Clinician for the South East Wales Critical Care Network from in 2010-2013. I subsequently became the Lead Clinician for Critical Care in the Royal Gwent Hospital and then the cross site Lead Clinician for Critical Care for Aneurin Bevan University Health Board.
I have an interest in education and was an examiner for the EDIC from 2004 - 2012, and an examiner for DICM from 2009. I have been examining for the FICM exam since it started. I have been involved in organising various critical care exam revision courses including the National Intensive Care Exam Revision Course (NICERC) and the Introductory Course in Intensive Care Medicine (IICM). The NICERC course was subsequently taken on by the Intensive Care Society.
I have sat on the Workforce Advisory Group for the Faculty and have been involved with the workforce census and then particularly the regional in-depth workforce workshops with the inaugural meeting being in Wales. I believe that all efforts should be made to try and encourage medical students and junior doctors to come to our speciality for vital experience. We can educate the wider medical workforce to be better doctors. We also need to make every effort to retain those already doing critical care by improving work:life balance with better flexible job planning over career pathways. This is a fundamental issue for the growth and independence of critical care medicine as a specialty.
I am the current Chair of the Faculty's Careers, Recruitment and Workforce Committee.
Register of Interests:
Paid to chair meetings on the use of Procalcitonin as a biomarker in bacterial sepsis by ThermoFisher (Brahms U.K.)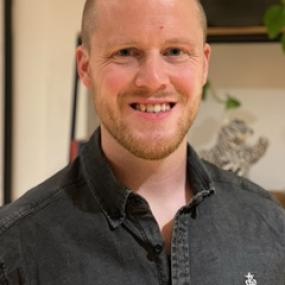 Dr Matt Rowe
FICM Board Member & Deputy Trainee Representative
I grew up in Devon and had an unorthodox route into Medicine with 3 rounds of applications, 12 rejections and one last minute offer to the postgraduate programme at the University of Birmingham, graduating in 2013. Prior to this I did a degree in Medical Sciences. My employment history ranges from managing a less than high quality leisure centre and making sandwiches for Ginsters to phlebotomy and aeromedical retrieval. Following foundation training in the Midlands, I moved to Bristol.
I'm dual training in ICM with Anaesthesia and have completed stage one training. I was an academic rep during my undergraduate training and am currently the regional ICM trainee rep for the Severn Deanery. Having had an odd route into medicine, time out of training and many, many interviews at both undergrad and postgrad level, I feel I have encountered my fair share of some of the challenges we face as trainees. This has fostered a firm desire to ensure that all our views are heard and that training is kept pragmatic, rewarding and tailored to our needs.
My interests outside medicine include Drumming, Mountain Biking, Snowboarding and basically anything that might land me a visit to my local major trauma centre.
Please don't hesitate to contact me with any issue, big or small and I'll do be absolute best to help.
Register of Interests:
No competing interests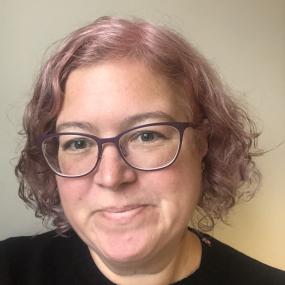 Dr Elizabeth Thomas
FICM Board Member
I graduated from Manchester Medical School in 2003 and completed my training in Anaesthesia and Intensive Care Medicine in the North West. I was appointed as a consultant at Stockport NHS Foundation Trust in 2003, and I was Clinical Director of my unit for 4 years (December 2017-2021)
Having been Clinical Director during the pandemic means I have strategically planned and increased ICU capacity by 300%, adapted to the needs of the pandemic, ensured the welfare of all critical care staff, submitted data to national stocktakes and presented at peer reviews.
My role as Chair of Women in ICM allows me to promote ICM as a career for all and work on a national committee for the benefit of both ICM doctors and the specialty as a whole. I am also the Co-Lead for FICM Thrive mentoring scheme which launched in May 2021.
I passionately believe in compassionate leadership, clear communication and workforce wellbeing as positive actions in these areas increases patient safety.
Register of Interests:
Joint medical lead for the Greater Manchester Critical Care Network

Chair of Women in ICM – a subcommittee of FICM

Co-lead for Thrive – FICM mentoring project.

Examiner for the Royal College of Anaesthetists, for the Final FRCA (2020 - present).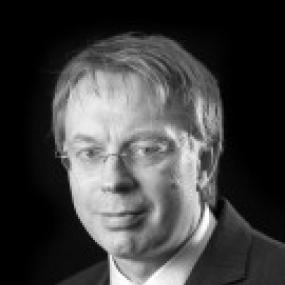 Dr Chris Thorpe
FICM Board Member
Chris Thorpe was brought up in Swansea and qualified from Kings College London in 1985. He trained mainly in London, Bristol and Edinburgh but also worked in Moshi, Tanzania; Christchurch, New Zealand and as an expedition doctor in Arctic Norway during an age where training was more flexible. He returned to Wales in 1997 to take up a post as a consultant in Anaesthesia and Intensive Care Medicine in Bangor, Gwynedd.
He has been actively involved in ICM training throughout his career, starting as an ICM tutor in 1997, followed by Regional Advisor and Training Programme Director for Wales. He led the setup of the ACCS scheme for Wales and continued to run the scheme until recently. He has played an active part in the Welsh Intensive Care Society council over many years and has represented ICM on a number of Welsh committees, including working for the Welsh Assembly on workforce issues. He is currently an examiner for the FFICM and is on the FICM Quality, Recruitment and Careers Sub-committee: he has recently taken on the role of Quality lead for the Faculty.
Dr Thorpe is the current Chair of the Faculty's Training, Assessment and Quality Committee.
Register of Interests:
No competing interests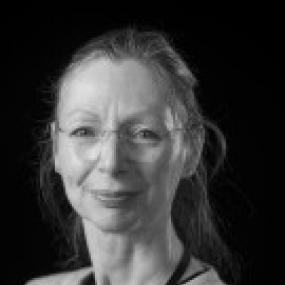 Prof Julia Wendon
FICM Board member
Jules is an intensive care consultant, being appointed back in 1992 and with a background in Hepatology and hence a specific interest in all aspects of liver failure. She has extensive clinical and managerial experience in critical care, but her main passion remains clinical translational research; with bedside experience driving research hypothesis and associated studies.
Register of Interests:
Medical advisory Board Pulsion and Excelenz (non -renumerated)
Liver Failure, prognostication and liver support
Immune dysfunction in liver failure (Supported through Grants from various Charities, no industrial sponsorship)
Mr Greg Barton
Co-optee, Critical Care Pharmacist
I qualified from the University of Manchester in 1998 and since 2004 have been the Specialist Pharmacist in Critical Care and Burns at Whiston Hospital, part of St Helens and Knowsley Teaching Hospitals NHS Trust. I have been a pharmacist prescriber since 2007 and have a specific interest in education and training, safe prescribing and, at a UK level, workforce development. I am also passionate about research, as well as recently completing my MPhil examining the role of different administration methods of antibiotics in septic patients, I am Principal Investigator in my Trust for a number of studies including BLING III and RECOVERY. My interest in safe prescribing has led me to be actively involved in the online injectable medicines guide known as Medusa and I sit on the advisory board. I currently Chair the United Kingdom Clinical Pharmacy Association (UKCPA) Critical Care Group. We provide a number of educational masterclasses a year currently just for pharmacists but hoping to open these up to the wider MDT. I am an accredited tutor at Liverpool John Moores University teaching both undergraduate and postgraduate pharmacists about critical care
My three young children (and dog) keep me on my toes outside of work. In my free time I like to cycle, garden, walk, bird watch, play guitar and read. The diversity of interests in my personal life helps to keep my work and home life balanced.
Register of Interests:
LJMU accredited tutor (2010 to present)
UKCPA CCG Chair (2012 to present)
Medusa advisory board (2017 to present)
RPS accredited Faculty assessor (2017 to present)
UK Critical Care Research Group (UKCCRG) organising committee (2018 to present)
Co-opted member of the Intensive Care Society's Standards and Guidelines Committee (2019 to present)
Adult Critical Care Clinical Reference Group (2019 to present)
COVID 19 related groups

Medicines and Compounding Cell
Meds Workstream: NHSE&I National Clinical Group
RCoA, FICM, Pharmacy lead, NHSE&I weekly catch up (2020 to present)

Short life Digital Advisory Board – Gilead (Remsesivir) - Paid consultancy (2020)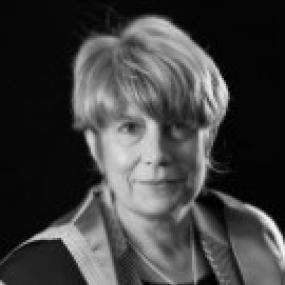 Dr Anna Batchelor
Co-optee, GIRFT Chair
I am an anaesthetist and intensivist in Newcastle spending 50% of my time in each. My anaesthetic interests include patients for endocrine, gastro-intestinal and burns and reconstructive surgery. I am a Past President of the ICS and past Dean of the Faculty of Intensive Care Medicine. I led the production of the new curriculum for ICM and the ICM component of the anaesthesia curriculum. I led the production of the DH framework for Advanced Critical Care Practitioners and the FICM curriculum for ACCPs.
Register of Interests:
Intensive Care Society Council Member 2000–2008, President 2005-2007, Past President 2007–2008.
Previously accepted sponsorship to attend meetings from Eli Lily, Bayer.
Occasional paid lectures none in last year.
No investments in medically related companies.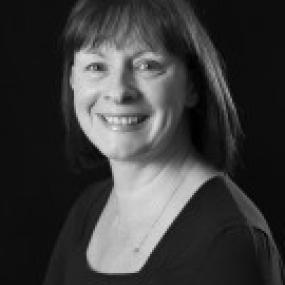 Ms Carole Boulanger
Co-optee, Advanced Critical Care Practitioner
Carole is a Consultant Nurse / ACCP from the Royal Devon & Exeter NHS Foundation Trust. Care has been involved in the development of the ACCP role since it's' pilot for the New Ways of Working in Critical Care. Alongside practising as an ACCP in her ICU Carole has been involved in developing the role nationally via the National Framework for Advanced Critical Care practitioners, the RCoA via the Allied profession related to anaesthesia and now working with FICM to develop the core curriculum and syllabus for CCT for ACCPs. Carole is elected chair of the National Association of Advanced Critical Care Practitioners [NaACCP].
Register of Interests:
Consultant Advanced Critical Care Practitioner
Development, regulation and registration of ACCPs as part of intensive care workforce.
Role of Advanced Critical Care practitioner in clinical practice.
Honorary research fellow to University of Plymouth
Elected UK nursing representative to ESICM
Elected member of the South West Clinical Senate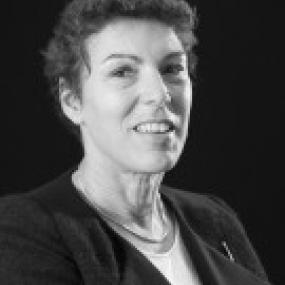 Prof Jane Eddleston
Co-optee, DH Representative
Jane Eddleston is a Consultant in Intensive Care Medicine in Manchester Royal Infirmary, Clinical Director of Critical Care and Head of Division. She is also the Clinical Lead for the Greater Manchester Critical Care Network and was the Department of Health Advisor for Critical Care from 2005 till March 2011. She has extensive Clinical and Managerial experience in Critical Care and Acute Care.
Register of Interests:
No paid relationships with industry
Clinical Head of Division (Clinical & Scientific Services) Central Manchester University Hospitals NHS Foundation Trust 2006 to date.
Clinical Lead for Greater Manchester Critical Care Network 2000 to date
Clinical Lead for Clinical Governance for Greater Manchester Major Trauma System
Interests:

Recognition of deteriorating health on wards. Clinical Lead for NICE 50; Development of Patientrack system.
Rehabilitation following Critical illness; member of NICE 83 Clinical panel.
Holder of NIHR grant "REMAIC"
Obstetric Critical Care member of Steering group for Maternity Critical Care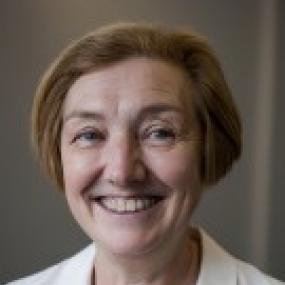 Ms Pauline Elliott
Co-optee, Lay Representative
Pauline worked in the NHS as a nurse and manager for 27 years specialising in intensive care and neurosciences. She worked in hospitals and NHS trusts in Cardiff, Derby, Nottingham, Cambridge and Oxford. In 2005, she moved to the Office of the Parliamentary and Health Service Ombudsman where she focused on high risk and high priority investigations into complaints about the NHS and government services. During her final two years at PHSO she held two roles simultaneously: Assistant Director - Complex Casework and Head of Clinical Advice. She retired in December 2018. Pauline enjoys travel and learning about the history of art. She is a volunteer for the National Trust.
Register of Interests:
No competing interests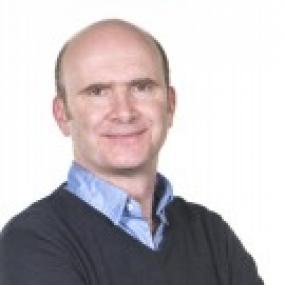 Dr James Fraser
Co-optee, President of the PCCS
James Fraser has been a Consultant in Paediatric Intensive Care at the Bristol Royal Hospital for Children since 1999. His interests are the causes of child mortality, ethics, and long term ventilation. He has been Clinical Director for cardiac and critical care services in Bristol, worked with NICE on organ donation standards, served as a CQC advisor, and for several years sat on the council of the RCPCH as the South West regional representative. More recently he has been clinical advisor to NHS England on new statutory guidance around child death review. He has been on the council of the Paediatric Critical Care Society since 2016, first as Honorary Secretary, and now as President.
Register of Interests:
President of the Paediatric Critical Care Society (PCCS)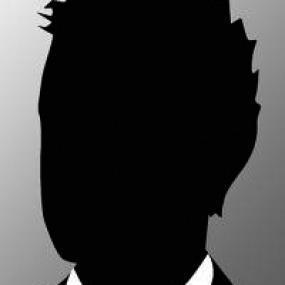 Wg Cdr Ian Ewington
Co-optee, Defence Medical Services
TBC
Register of Interests:
TBC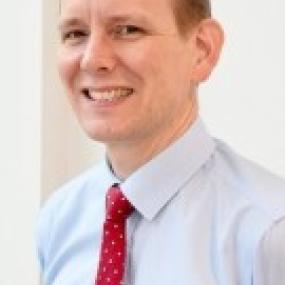 Dr Stephen Webb
Co-optee, President of the ICS
Dr Webb is a Consultant in Intensive Care & Deputy Medical Director at Royal Papworth Hospital in Cambridge. His clinical, education and research interests lie in cardiothoracic intensive care, patient safety and quality improvement.
Dr Webb is also President of the Intensive Care Society (ICS) and Chair of the Medusa Injectable Medicines Guide Advisory Board.
Previously Dr Webb was Clinical Lead of the Eastern Academic Health Science Network (EAHSN) Patient Safety Collaborative, Clinical Lead for Postgraduate Leadership Development at Cambridge University Health Partners and Member of the East of England Clinical Senate Council.
Register of Interests:
Intensive Care Society Council Member 2014-17, Honorary Secretary 2017-19, President Elect 2019-20, President 2020-present.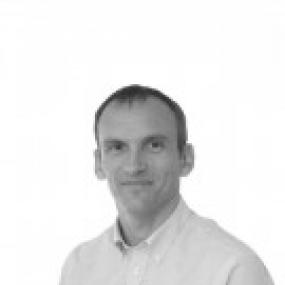 Dr Matt Williams
Co-optee, Lead Regional Advisor
The Faculty's work is delivered by our key committees. Find out more.