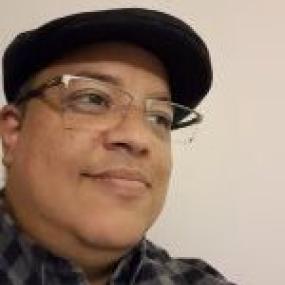 Brian Pouchet
Consultant in anaesthesia and ICM
Brian is a Consultant in anaesthesia and ICM at the Queen Elizabeth Hospital, Birmingham. He is a member of the FICM education sub-committee and lead for blogs.
Since the invention of blogs in 1994, blogging has exponentially expanded into every sphere. There are millions of blogs on the web representing a spectrum of interests, ideas, ideologies and information sharing.
Blogs focusing on Intensive Care represent a small niche in the blogosphere. Most of these are from the USA, with Canada and Australia contributing significantly to the more popular ones although the UK is catching up fast.
The FICM already have a successful blog produced by the Women in Intensive Care Medicine group (WICM), but we want to do more. The new blog will be released alongside the WICM blog, and will include information pieces, opinions and and news-like glimpses of what's happening in the wider ICM world.
Initially, we are going to base content around five themes:
Ethical concerns
Sub-specialty updates
Challenges to training
Innovations
Expert opinions
These will be written by guest bloggers who have something interesting to say on the issue at hand. In addition to food for thought, we hope the blogs will provide a platform for discussion and debate, and feed into the wider dissemination of issues and ideas in the medical community.
The opportunity to stimulate discussion and debate is probably one of the more anticipated features of the blog, particularly with respect to ethics and the working environment. It is perhaps these issues that present the greatest challenge to our current understanding and practice of ICM.
In summary, we want to provide regular content, exploring issues and ideas relevant to our speciality, get the views of colleagues with expertise in aspects of critical care, provide updates on subspecialty areas, critique new innovations, techniques and ways of working, and generate discussion and debate on the issues that affect the care we deliver and the decisions we make. We hope these sound like exciting reasons to follow our blog, and to spread the word.
Even more than that however, we hope you will want to get involved. Are there topics you want to see addressed? Particular opinions you want to hear? Do you think this format is the right one? Is the blog too wide/narrow in scope and ambition? Do you think you can contribute an article or two?
We look forward to hearing from you, and urge you to read, share and subscribe.